THE AGILE COMPANY



AN INTERNATIONAL AGILE SCRUM INSTITUTE

Agile Scrum is a combination of a mindset (Agile) and a proven methodology (Scrum) that is used to increase productivity and customer satisfaction, and to reduce project lead times and costs. From us you will learn how to put the Agile Scrum theory into practice.

The Agile mindset is based on collaboration and self-organisation whilst advocating adaptibility and continuous improvement in short iterations. The Scrum framework is organised around small teams who break down work in smaller chunks so they can be completed in fixed iterations. Agile Scrum ensures faster and more relevant deliveries.

The Agile Company is a global Agile Scrum provider. We help organisations and individuals in their ambition to become more adaptable to change and continuously improve theirselves and their services or products through coaching and (online) courses. Our focus is the practical application of Agile Scrum.

Our customers range from multinational companies, educational institutes and private individuals in both profit and nonprofit sectors. With our online courses, we're able to support you wherever you are. Whether you work from home or from the office.



Partnership

The Agile Company collaborates with the Rotterdam University of Applied Sciences. Our online course introduces their students to Agile Scrum, which they'll have to use in projects troughout their education and gives them the upper hand once they enter the business market.

Do you want know if our Agile Scrum course might be something for your curriculum?

Contact us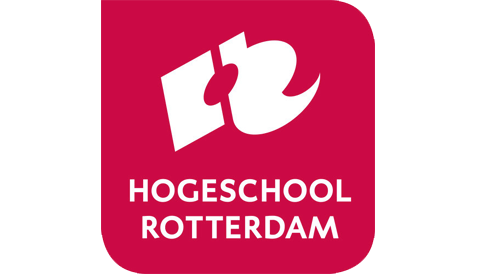 IN COMPANY
AGILE SCRUM IN YOUR COMPANY

Although Agile Scrum is best known as a project-based improvement structure, it is much broader than that. Agile Scrum is an established philosophy, an organisational and improvement structure as well as a set of tools. Using this perspective, Agile Scrum addresses organisational issues with respect to individual expertise, self-management and customer satisfaction.

Depending on your ambition, Agile Scrum can be implemented in phases. Every organisation is unique, without a common blueprint that universally applies. Together with you, The Agile Company will develop a plan of action tailored to your organisation.

CONTACT US
COURSES

We offer a host of Agile and Scrum courses enabling you to become a professional in adapting in a rapidly changing world. Our courses provide an excellent opportunity for personal development and Agile Scrum experience can greatly improve career prospects.

THE AGILE COMPANY

Since the Agile Manifesto has been released in 2001, The Agile Scrum combination started spreading around the world. Currently in the software developent branch it is impossible to imagine a world without it. The Agile mindset and core of the Scrum framework are now also being applied more and more outside the software development sectors, because most companies benefit from faster deliveries, increasing quality and better cooperation with customers.

When the founders of the Agile Company came in contact with Agile and Scrum they noticed so much potential and so many improvements in their work fields that they decided they wanted to do more with it. They noticed available courses were expensive and decided to create high quality, but affordable courses, which (in the Agile Scrum spirit) are being improved each year.

We focus on practical applicability, so once you finish our courses or used our consulting services, you are able to use the newly aquired knowledge academically or in your working environment.