BEGIN YOUR AGILE SCRUM JOURNEY

& KICKSTART YOUR CAREER

Buy the Course

The world around us is constantly changing. Technological developments follow each other in rapid succession which has major impact on our quality experience and customer expectations. As Darwin stated so many years ago: "Adaptation is the key to the survival of a species." While he was referring to animal species, this is also true for organizations today. Flexible, lean organizations that deliver high quality have the greatest chance of survival, attracting good professionals and (international) growth.

In order to achieve this, the Agile philosophy has a few important values; individuals and interaction outweigh processes and tools. Correctly functioning services outweigh comprehensive documentation. Customer collaboration outweighs contract negotiations and perhaps most importantly: responding to change outweighs following a plan.

The mindset alone is not enough to successfully improve the way you work. If you want to continue to innovate and add value through collaboration, you need a certain structure to facilitate this. This structure is provided by the Scrum framework. This Agile Scrum Foundation training is the ideal starting point to step into the world of Agile Scrum.



GET STARTED RIGHT AWAY

The Agile Scrum Foundation Training contains everything you'll need to get started with Agile Scrum right away. This course contains all fundamental information regarding Agile and Scrum: From the roles and events to how to actually start using Agile Scrum in your own business environment. In 10 lessons, covering around 3 to 4 hours, the subject matter is explained in videos, text, quizzes, practical examples and visuals.

The Agile Scrum Foundation course ends with an exam. After completing the course you will receive a certificate and you can start with Agile Scrum right away! You will be able to add a valuable contribution in an Agile Scrum oriented team or organisation.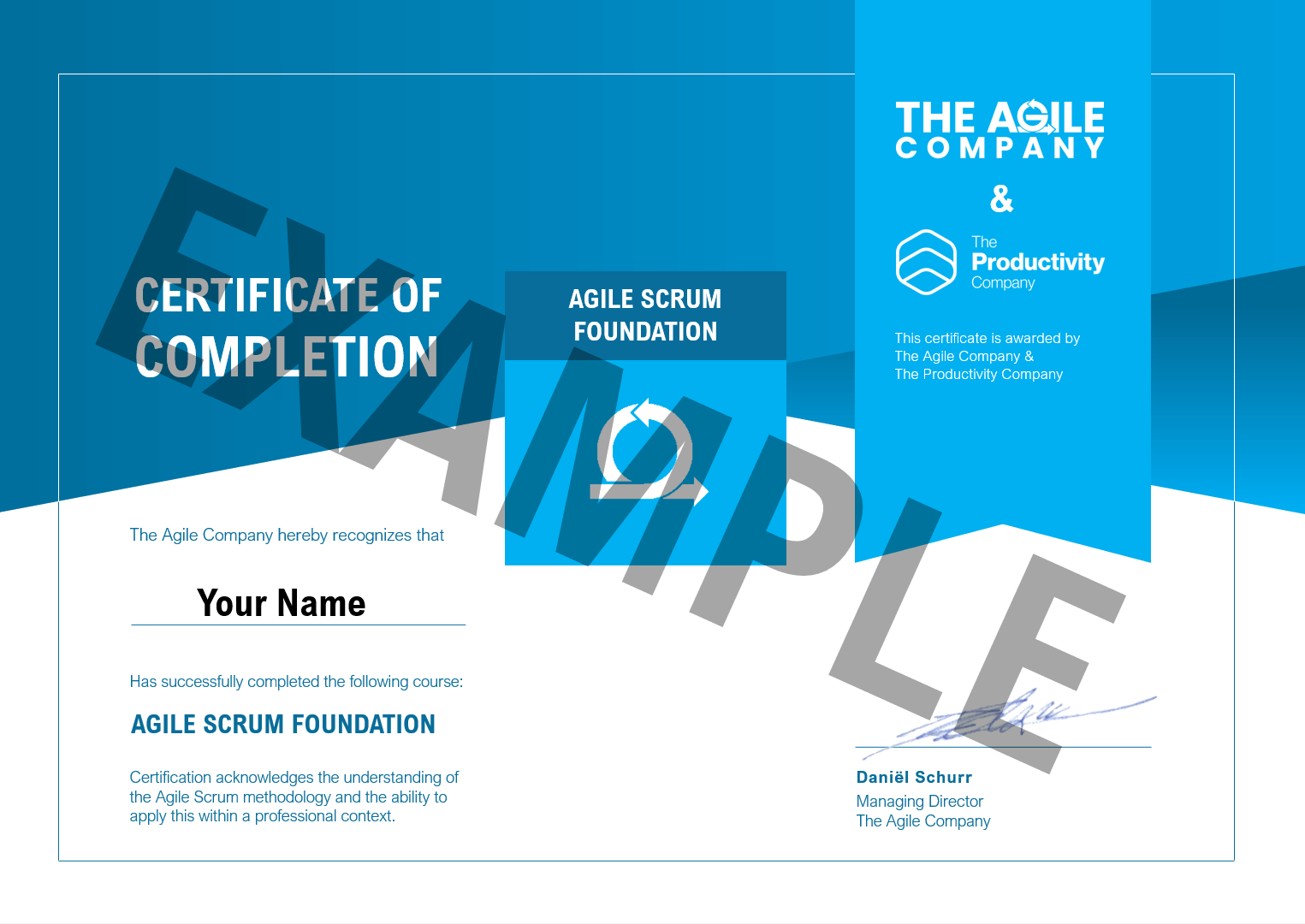 The Agile Scrum Foundation Training is also the ideal starting point from which you will build the perfect foundation to skyrocket your professional growth. The mindset, methods and instruments found within will help you make your mark in a professional environment and achieve the results that really matter.

The Agile Scrum Foundation Training is also the perfect way to prepare for specific Product Owner, Scrum Master or Agile Transformation courses.

Buy the Course
PRACTICAL INFORMATION

The Agile Scrum curriculum and learning objectives have been translated in E-learning content using the taxonomy of Bloom (focusing on the knowledge levels: Remember, Understand and Apply), ensuring this Agile Scrum Foundation course meets international standards.

The Agile Scrum Foundation course has 10 lessons. Total learning time is approximately 3 to 4 hours. An important advantage of this online Foundation course is that lessons can be followed at your own convenience. Once you have started, you can always logout and login again when you have time to resume the Agile Scrum Foundation course.


Module 1: General Introduction

Lesson 1: What is Agile Scrum?
Lesson 2: Sprints
Lesson 3: Roles

Module 2: Events

Lesson 4: Sprint Planning
Lesson 5: Sprint Review
Lesson 6: Retrospective
Lesson 7: Refinement
Lesson 8: Daily Stand-up

Module 3: Practice

Lesson 9: Velocity
Lesson 10: Go Live!

Exam (15 questions)

Exam

Digital exam
After completing all the lessons of this online course you will be given access to the exam.

Exam details
This exam has no time limit, can be retaken three times and consists of 15 multiple choice questions.

No extra costs
There are no additional costs associated with the exam.

Certificate
After successful completion of this training you will receive an official certificate from The Agile Company.

€129 (including VAT)

This includes:

• 2 resits

• Certificate after completion

• 2 years access to the course content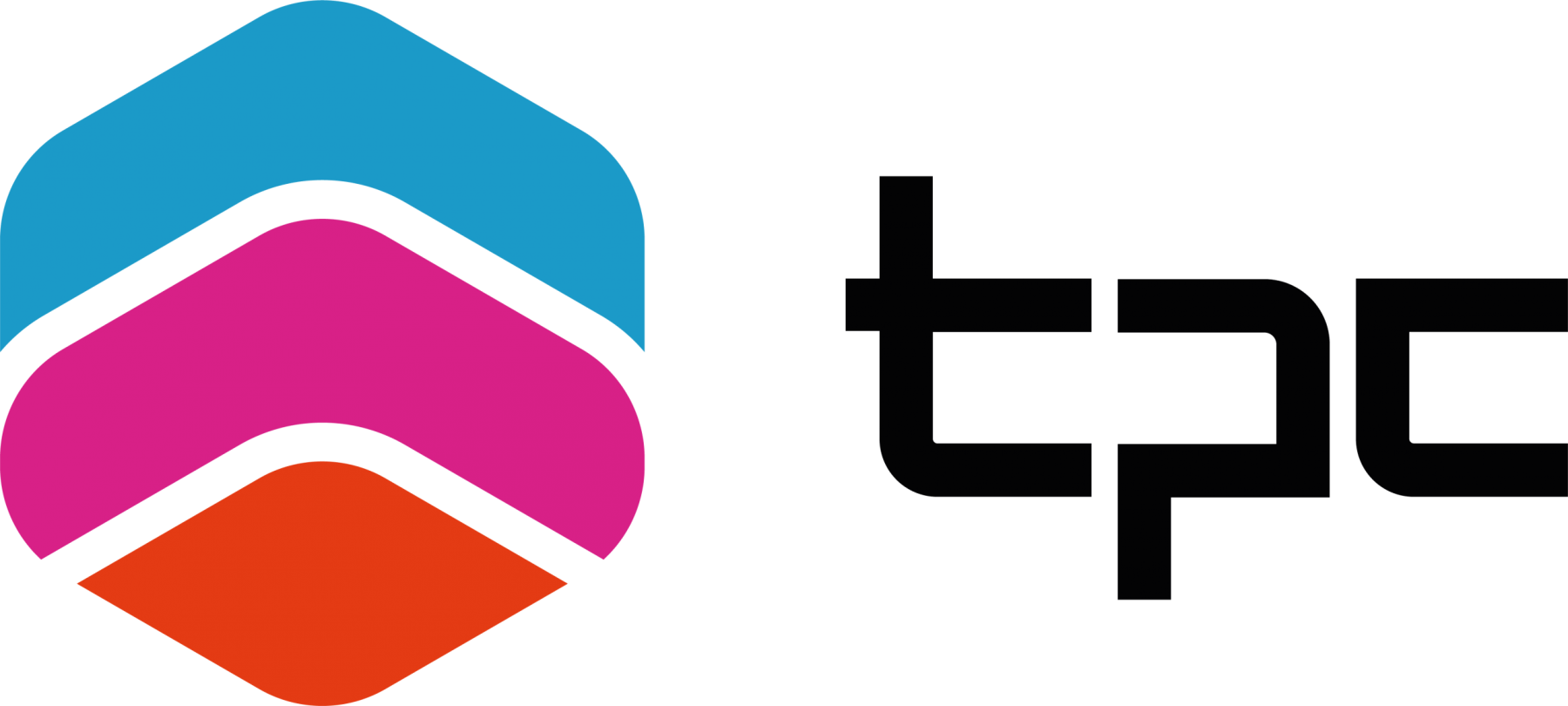 Start your course now!
Only €129 including VAT

Online course, Mobile and Tablet proof

Created by practising Agile Coaches

Every lesson has a video, practical examples and a quiz

Part of the curriculum of the Rotterdam University of Applied Sciences

Add to cart for only €129
The Productivity Company

Our online courses are co-developed with The Productivity Company, our e-learning sister company, and are hosted on their digital learning platform.

If you would like to start one of our digital courses, please keep in mind that you will have to log in at tpc.education, and that all transactions and communication regarding the digital courses take place on their environment